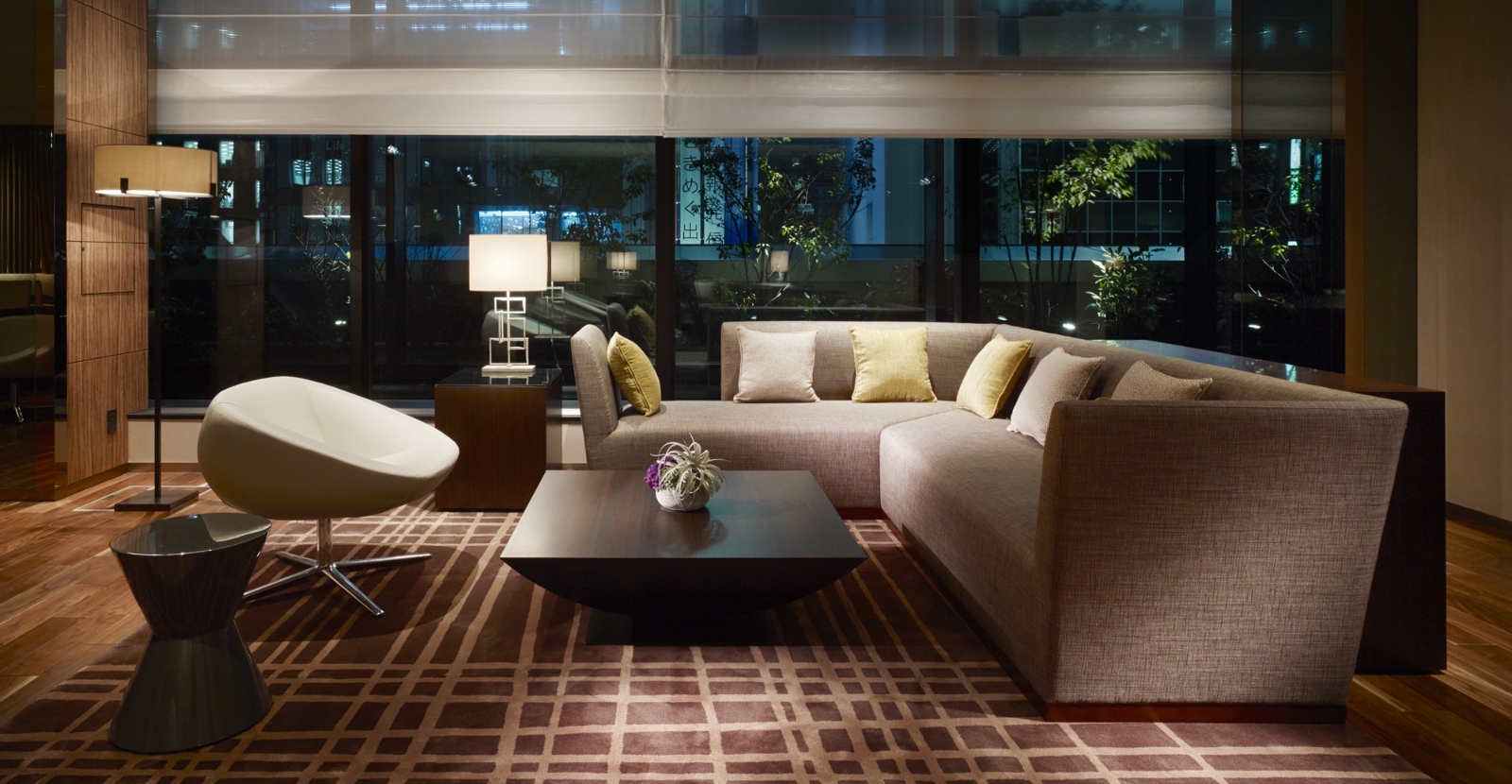 Open room
Relaxed-comfortable place
Executive Lounge
Feature
Membership lounge, situated in the Tekko Building, 2-minute walk from Tokyo Station.
Lounge confers a comfortable and flexible business environment for working.
Once you step in, you will find a high-quality, sophisticated and elegant business space.
With state-of-the-art facilities and a strategic location next to Tokyo Station, and elegance atmosphere only fulfilled by a full membership system.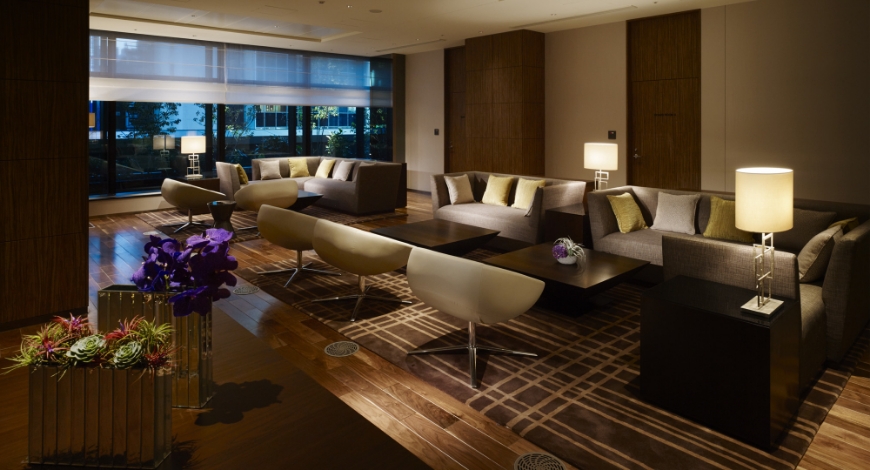 Open room
Relaxed-comfortable place
Open room with sophisticated interior and spacious layout is suitable for telework and small-scale meetings.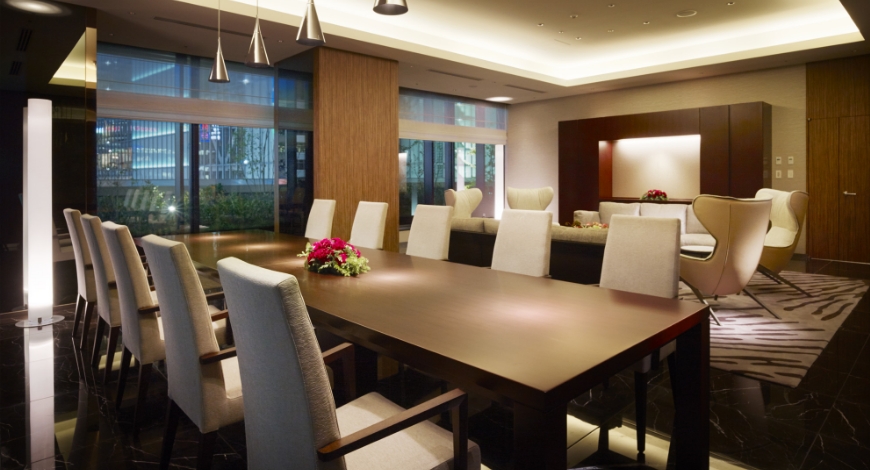 Symphony suite for important business meeting and confabs with special guests.
Symphony suite splendid and luxury room is suitable for board dinner and executive meetings.

You can enjoy French cuisine of "Chez Inno", one of the most orthodox and famed French restaurants in Japan, in the room.

Exclusive space full of luxury is also suitable for interviews, photographing venues, etc.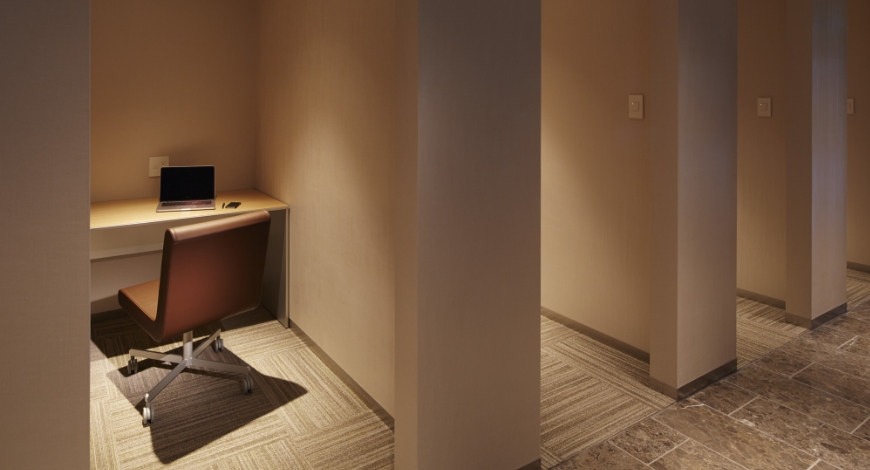 Workbooths for personal work.
Suitable for personal works and teleworks to focus and concentrate.
Wifi, wired LAN, and power strips are also available.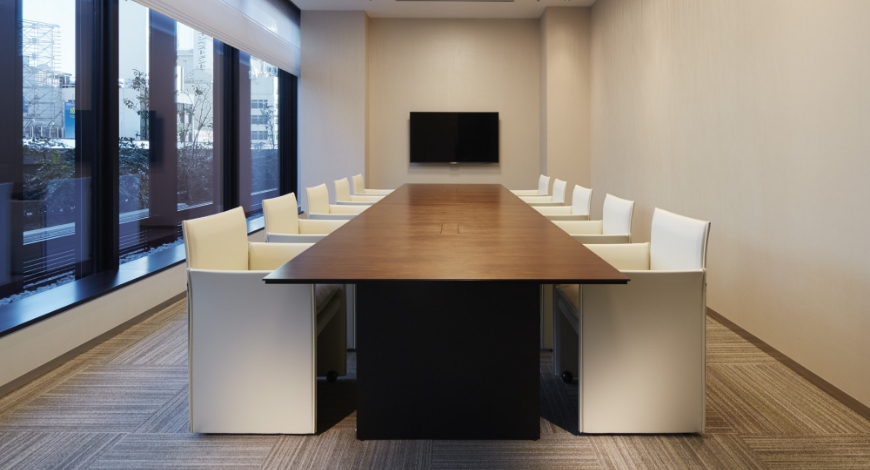 5 board rooms are fully equipped in the lounge.
Board rooms unified with a sophisticated design are suitable for important presentations and executive meetings.

Available for an ante-room on the date of use of Tekko Conference Rooms.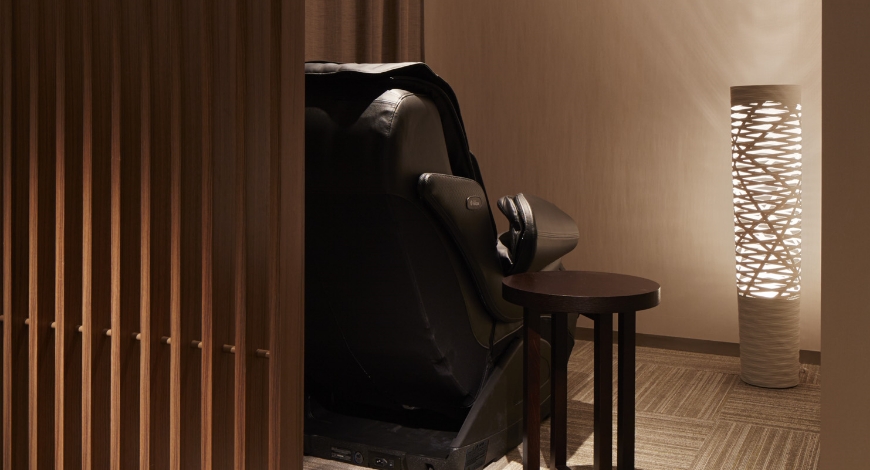 Relaxation booth with 2 types of massage chairs.
Shower rooms and massage chairs are fully equipped.

You can have a breathing time for yourself in spare moments from busy working time.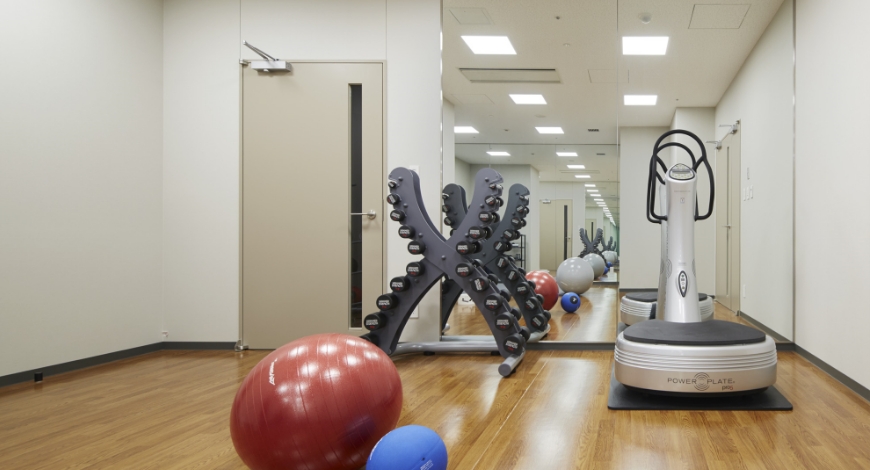 Gym with stretch mats and dumbbells.
Fully equipped with the latest gym equipment, such as Power Plate.

Mindfulness programs are available in the gym.

The splendid facilities and atmosphere support business person.

Click the red circle on the map to see the inside of the facility in Street View.