ROOM5
See other conference rooms.
Floor space:101㎡
Classroom:54
Conference:36
Theater:80
Buffet:50
Up to 54 seats with classroom layout. Up to 36 seats with conference layout.
Suitable for seminars, employee trainings, interview venues, etc.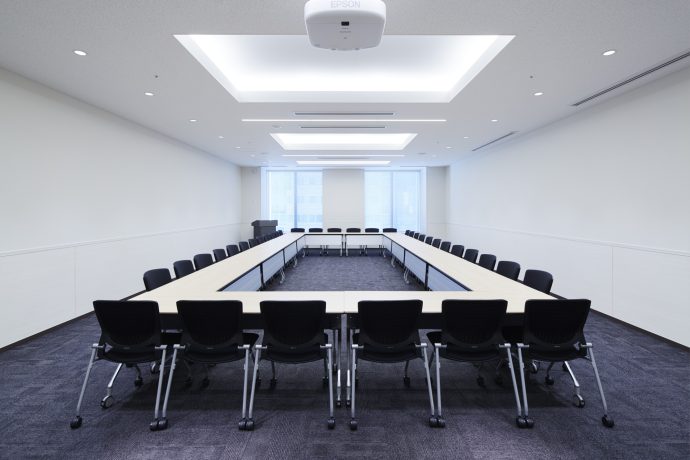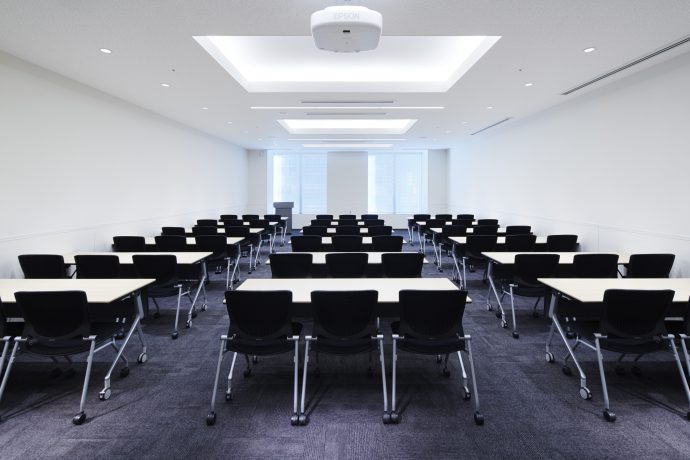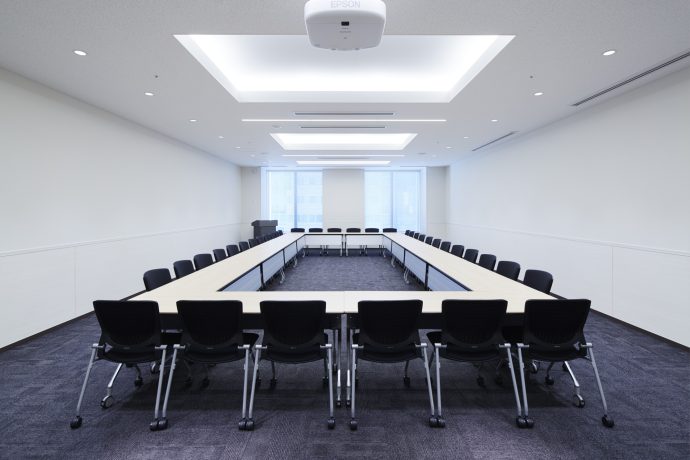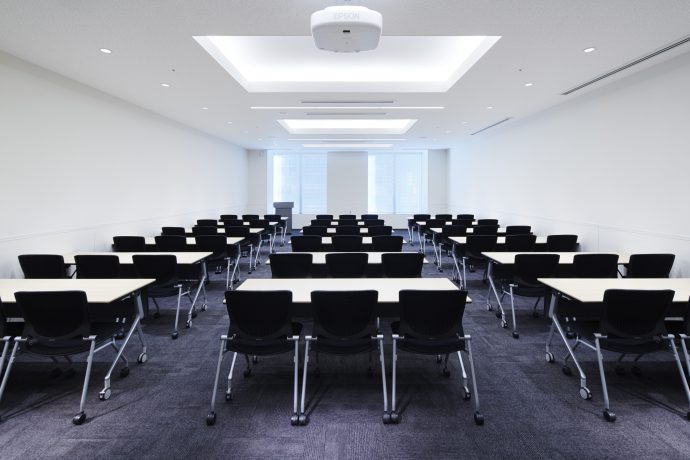 Equipment
Screen
(120-inch)

Projector

BD/DVD player

Audio-visual equipment trolley

LAN cable connection and WiFi

Stereo audio terminal
Accessories
Price includes use of equipment.
Wireless microphones
1handheld
1tie-pin
Wired microphones
2microphones with 10-meter cables
Mike stands
1desktop
1floor-standing
Projector connection cables(3-meter)
RGB (VGA):3m
HDMI:3m
Remote controls
projector
BD/DVD player
options
*limited stock available
Laser pointer
Hangers & hanger rack
Portable stage
Lectern
Flower stand
Partition
Full-length mirror
Signage stand
Multi-outlet power cable
A/V mixer
Acrylic safety barrier
Online meeting equipment
LCD displays
Thermometer
Sanitizer
Air cleaning machine
Rates
In JPY, including tax
3-hour use
(9:00-12:00)
(18:00-21:00)
4-hour use
(13:00-17:00)
8-hour use
(9:00-17:00)
(13:00-21:00)
All day use
(9:00-21:00)
Extension
(30分)
97,900
140,800
234,300
294,800
23,100